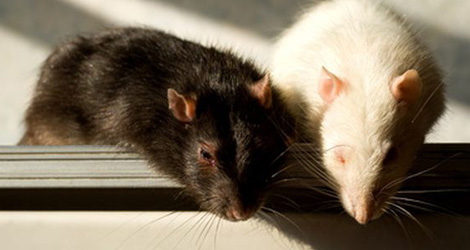 Mice and rats are sneaky little pests. If not addressed immediately, they can soon be a health hazard. They, like many other pests, carry and transmit unhealthy disease including Salmonella and Hantavirus. Not to mention their feces that they leave behind and the protein contained in their urine that can be problematic for asthma patients.
If you don't want to risk your health and property, make sure you call our professional rodent control and removal services in Caledonia, Hagersville and Cayuga. Our team provides total removal and eviction of mice and rats from your residential and commercial establishments. If you hear gnawing and scratching noises from your attic, make sure you call us as soon as possible for their elimination. Don't let a small rodent issue in your home or business turn into a huge infestation problem.
Professional & Effective Rodent Removal Solutions
There are many reasons to tackle a mouse/rat issue immediately should you suspect one at your property. Due to their unhygienic characteristics, you can call our professionals to safely handle your invasion. We have the experience and skills required to implement the right course of action to meet your needs.
Our pest control services are fast and very effective. We are among the best rodent control and removal services in Caledonia, Hagersville and Cayuga. We implement the latest and most effective solutions and techniques for pest elimination and control. This ensures that every job is done right the first time. No job is too big or small for us. We can help you determine the best approach for your mice and rats invasion when you give us a call.
Advantages of Our Mice/Rat Elimination Services
Professional, Courteous, Licensed & Experienced Pest Technicians
Local Pest Exterminators
Competitive Rates
Different Pest Plans (one-time, monthly, bi-monthly, and annually)
Treatments Designed for Your Specific Pest Issue
Latest Extermination Techniques/Methods
Industry Standard Equipment
Quality Customer Service
We're a leading pest control service provider in Caledonia, Hagersville and Cayuga and would be glad to help you with your pest issues. You can call us or submit our online form and let us know what you're in need of. Our professionals will determine the best solution as per your needs and budget.